2022/09/01(木)~2022/11/11(金)
Application for Artist-in-Residence 2023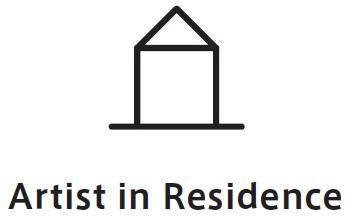 Aichi University of the Arts invites artists from around the world to the university through an artist-in-residence program with the goal of promoting collaboration in education and artistic activities. By inviting artists (including artist groups) who are actively engaged in artistic endeavors, the university aims to enhance exchanges among artists, faculty members and students, and thereby adds some fresh air to the university as an education and research hub with an active atmosphere.
We will invite a residency artist of 2023 as follows:
*Changes from this year
In the previous year, the application was completed when both the application form was sent by post and the application form was submitted, whereas this year the application will be completed just sending the application form.
Number of Resident Artists:
1 person (or 1 group)
Focus Area
Fine Arts (painting, sculpture, installation, print making, design, photography, film, etc.)
Residency Period
June 1, 2023 - December 15, 2023 (30 days or more but 100 days)
Application Period
September 1, 2022(Thursday) to November 11, 2022 (Friday) (must reach AUA by this date)
Application Procedure
Application Guidelines for Artist in Residence 2023
Filling in the form on website
Please fill in the application form with the necessary information on the AUA website, and transmit the form.
URL of the AUA website:
Aichi University of the Arts Artist in Residence 2023 Online Form
1) Application form (Word) [Download from here]
*Convert to PDF and attach to the application form.
*Application form [as per Appendix]: one facial photo taken within the past six months to be attached to the application form.
2)Portfolio of Artworks: portfolio or images of works (any number of works, up to 10 MB in total).
The file formats for work images should be jpg (jpeg), png, gif and/or PDF.
*If you have a URL fou your video work,please fill in the application form.
Notes
* Please kindly note that the Program may not be implemented as planned under the influence of the COVID-19 infectious diseases.
* Submission of the application documents by e-mail is not acceptable.
* Application form submitted after the deadline will not be accepted for any reason.
* When applications and other documents are sent by post, they will not be received or returned.
More details, please see [the Application Guidelines].
About Artist in Residence
Application for Artist-in-Residence 2023_Japanese version
Inquiry
For any question about the application, please contact the following by e-mail
Aichi University of the Arts, Art Information and PR Section
1-114 Yazakosagamine, Nagakute, Aichi, 480-1194, Japan
E-mail: geijo(at)mail.aichi-fam-u.ac.jp